Indianapolis - Brownsburg - Carmel - Fishers - Geist - Greenfield
Greenwood - Lawrence - Noblesville - Westfield - Zionsville

THE INDIANAPOLIS AREA
LINK TO REAL ESTATE
AND COMMUNITY INFORMATION
Welcome to Indianapolis! I'd like to personally welcome you to my award winning website where you will find a wealth of information about Indianapolis, our schools and neighborhoods, the buying and selling process of real estate, as well as currently listed properties. Are you in the process of relocating to Indianapolis or any of the surrounding areas? Let me help you! Having both the ABR and CRS designations is your assurance that I have the experience to meet your real estate needs, whatever they may be.
While visiting my site, you can check out information that is important to you about the Indianapolis area just by clicking on any of the many links. Additionally, if you desire you can find out more about me, peruse our BLC listings, privately calculate a payment for your next home, request free additional information, or send me an e-mail message. Now if you are ready to begin your tour just click on the links at the left or at the bottom of this page.
Thank you for stopping by and I look forward to hearing from you soon!
--Lynda King
Brownsburg / Carmel / Fishers / Geist / Greenfield / Greenwood
Indianapolis / Lawrence / Noblesville / Westfield / Zionsville
| | |
| --- | --- |
| | Awarded Top 10% in the Nation for Consumer Satisfaction by the Internet Consumer Group |

This is the Walker family, giving a
"thumbs up" on the home they just
purchased. I can help you with
your next real estate transaction.
Call me !
Certified in Buyer Representation! Certified in Seller Representation!
Certified in Home Staging!



Licensed in Indiana

Direct: (317) 255-6217

Office: (317) 595-1900 ext.301

Fax: (317) 536-9262

Voice Mail: (317) 216-8580

E-Mail: Lynda@Sellingindy.com

Toll Free: (866) 595-3100 ext.301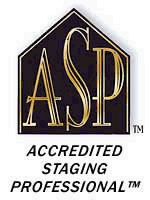 Home / Lynda's Listings / Search Local Listings / For Rent / About Indy / Important Real Estate Information and Links /
Relocation Information / About Lynda / Payment Calculator / Request Information / E-Mail Lynda /
Find It!

Each RE/MAX® office is independently owned and operated


Web Page Designed By Mark-et al. Computers and Lynda King
E-Mail, Web Page, (317) 892-4516
This page, and all contents, are Copyright © 1996-2014 by Lynda King, Indianapolis, Indiana, USA. Unauthorized copying
or use of any information contained within shall be subject to punishment and fines to the full extent of the law.